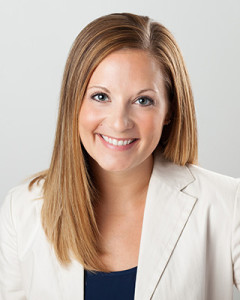 Hometown: Brainerd, MN
Family: My husband, Eric, is a Pharmacist at Essentia St. Joseph's hospital. We have three kids: Landon is a third-grader and Breckyn is a first-grader; both at Lowell Elementary, and Cohen is 3 and goes to Preschool at ECFE.
Hobbies: I enjoy golfing, crafting, and love being social!
Volunteering: I am the treasurer of the Lowell PTA, volunteer with Junior Achievement, BAHA, and at Timberwood Church.
Current employer and job title: Brainerd Public Schools Foundation, Executive Director
What makes the BPSF mission meaningful to you? I am so jazzed to be doing my part to enhance our educational opportunities in the Brainerd Public Schools through the 4As and scholarships.  As a BHS graduate and a parent with kids in the system… I want the best for our next generation and the generations to come.  I am so lucky to be in a role where I can focus on our kids and know that every dollar I help to raise, I am making a difference in our community and schools.  #gowarriors