The Brainerd Public Schools Foundation is proud to announce the opening of the grant cycle for 2016/17 BPSF 4A Grants on November 1st, 2016.  The Foundation has committed $30,000 of its funds to the 4A granting program this year.  In addition, we are excited to add an additional $5k in matching funds from a grant we co-wrote to NJPA for a new total of $35,000 for innovative projects! The Foundation is proud to sponsor innovative projects requested by Brainerd Public Schools educators that will enrich and enhance the fine education our students are receiving in our district.
Since 1996, BPSF has made over $155,000 in grants available to teachers for special projects that have had great impact on student learning.  These grants are funded through general donations, BPS staff campaign donations, the Big Event and other event proceeds, and five specifically endowed funds held with BPSF.
BPSF 4A Grant Criteria: As you plan your innovative project, please keep in mind that grant dollars are distributed among the 4A funds.  Please select the 4A fund category (academics, activities, arts and athletics) or categories most aligned with your project.
A committee comprised of BPSF Board members, school, and community representatives will select the projects to be funded. All applicants must discuss requests with their Administrator (and the Director of Technology, if applicable).
Grant Applications are due at 5:00PM VIA Google Forms on Friday, November 25, 2016. Grant awards will be announced in mid-December.
Along with the grant approval, you will be awarded (2) tickets to our 2017 Big Event on 2/4/17 at 5pm.  These tickets are intended for you and a friend, fellow educator, or significant other.  We intend to announce grants as part of our event program. We may ask you to explain the use and impact of the grant publicly and/or accept the grant on stage during the Big Event.  If you are unable to attend, we assume you will let us know and will find an appropriate substitute who can represent you as a grant recipient.  We will need the names of those using these two tickets before January 15th.
BPSF 4A Grant Criteria: As you plan your innovative project, please keep in mind that grant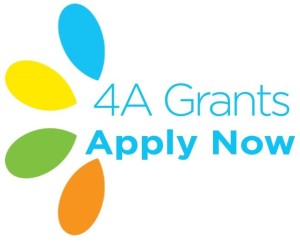 dollars are distributed between the 4A funds. You will need to select to which of the areas your project is best aligned. All purchased equipment becomes the property of Brainerd Public Schools, not the individual administering the grant. Click here for more granting details.
Email us at info@bpsf.org if you'd like more information.