Brainerd Public Schools FOUNDATION
The VISION of the Brainerd Public Schools Foundation is for the young people of the Brainerd Lakes Area to have the finest educational opportunities possible to enable all individuals to reach their full potential as learners, participants, citizens, artists, athletes and contributors to our community and the whole of society.
The MISSION of the Brainerd Public Schools Foundation is to enhance opportunities for quality academics, arts, activities and athletics for the students of the Brainerd Public School District.
TAKE A CHANCE! Our ONLINE AUCTION opens 2/1 at 10am!!
Click HERE to REGISTER TO BID!
Wondering about the BHS Athletic Banners?  Click HERE to see a list of what is available!  We will add to the auction if you are interested in bidding on it!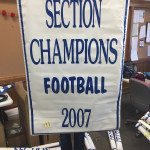 Thank you to our Premier Sponsors LINDAR Corp and avantech for their continued support!